Prophetess Delores T. Henderson
Founder, President & Host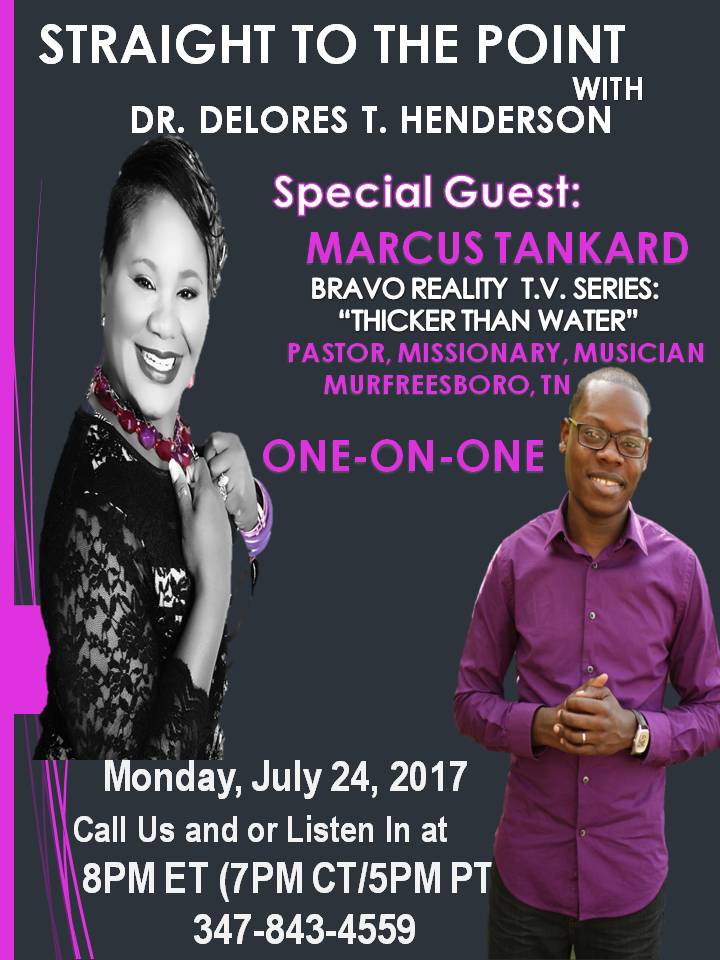 "STRAIGHT TO THE POINT"
A Prophetic Broadcast That Deals with Real Issues Facing the Body of Christ" & " A Broadcast that Offer Real Solutions
To download a show from "Straight to the Point", please go to men lets talk/straight to the point/prophetess delores t. henderson to down load and or listen to your show.

Look forward to Hearing and Receiving:
Special Guests
Prophetic Prayer & Prophecy
Real Talk
The Rhema Word
@ 8:00 p.m. to 9:30 p.m.
To Speak to the Host or Comment Call: 347-843-4559
TO HELP US STAY ON THE AIR AND CONTINUE TO SPEAK THE RHEMA WORD OF GOD AND HELP THOUSANDS WHO CALL IN FOR PRAYER, PLEASE DONATE ANY AMOUNT THAT THE LORD PUTS ON YOUR HEART!
THANKS FOR YOUR LIBERAL GIVING AND MAY THE LORD BLESS YOU AND MAY YOUR CUP RUNNETH OVER!
IN HIS SERVICE,
PROPHETESS DR. DELORES T. HENDERSON