AN ORGANIZATION WHERE WE
PRESS-PUSH & CONTINUE TO STAND TO HELP
YOU THROUGH ANY CRISIS BECAUSE
WE NEED YOU TO SURVIVE
SGM PROGRAMS AND SERVICE
HOW DO WE HELP PEOPLE?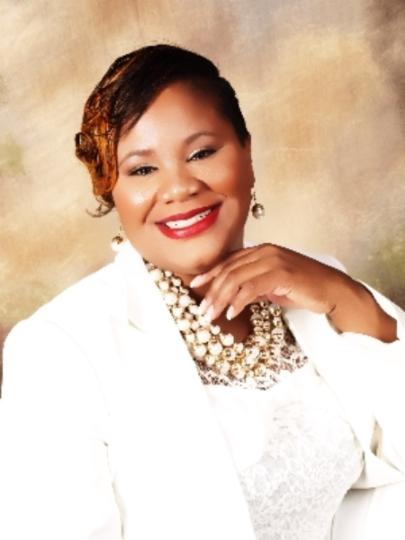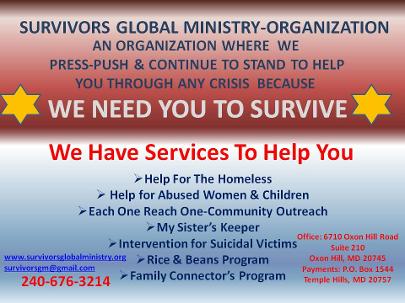 THE PROGRAMS AND SERVICES OFFERED THROUGH SGM ARE HERE TO HELP ALL THAT ARE UNDERPRIVILEGED OR NEED A HELPING HAND. WE ARE CONSISTENTLY PRAYING FOR HELPERS IN THE VINEYARD. IF YOU CAN HELP US BY SOWING A SEED IN THE PROGRAM OF YOUR CHOICE I ASSURE YOU THAT THE LORD WILL BLESS YOU! WE ARE COMMANDED TO CARE FOR THE POOR AND THE UNDERPRIVILEGED. BLESS YOU AND THANK YOU FOR YOUR LIBERAL GIVING! All DONATIONS ARE TAX DEDUCTIBLE.

In His Service, Because We are One!

Dr. Delores T. Henderson

Domestic Programs and Descriptions
1) Each One Reach One- is a program designed in efforts to individually counsel, and intercede with and on behalf of the broken hearted, down trodden, and outcast, by way of community efforts/initiatives, education and empowerment.
2) Help for The Homeless- is a program designed to feed, clothe, provide shelter, help find jobs, and minister hope, change, accountability for those who are homeless and impoverished. We also provide Rice & Beans for this program as well.
3) My Sister's Keeper(Abused Women & Children)- is a program designed to assist abused women and children, and women living in shelters by way of providing counseling, mentorship, domestic violence, child care and life skills training, empowerment, and concepts to build self-esteem/self-awareness. This program is a safe haven for those who are survivors of abuse and who would like to establish a new way of life for themselves and their children.
4) INTERVENTION-is a program designed to counsel, encourage, and to INTERVENE for attempted suicide victims (children, teenagers and adults). This is an epidemic and SGM is determined to bring this crisis to an end. (If you know someone who is threatening suicide-withdrawing from normal activities, family and friends-talk about death- and or talk about not being loved- or feel people will better off without them, please contact the suicide hotline at (1-800-273-8255)
International & Domestic Programs and Descriptions
1) Rice & Beans Project- is a program designed to feed orphaned children living in Africa, who have been diagnosed with HIV/AIDS, and had been left orphaned because their parents have died from this disease. These children are living in poor conditions, that have no running water, barely get rain, and they are barely surviving.
2) Family Connector's Program- is a program designed to work with organizations, by way of providing monetary donations that will assist those who are living in poor conditions and in impoverished communities, which will connect them with their families.
WE WIN WHEN ALL OF US SUCCEED!